Property details features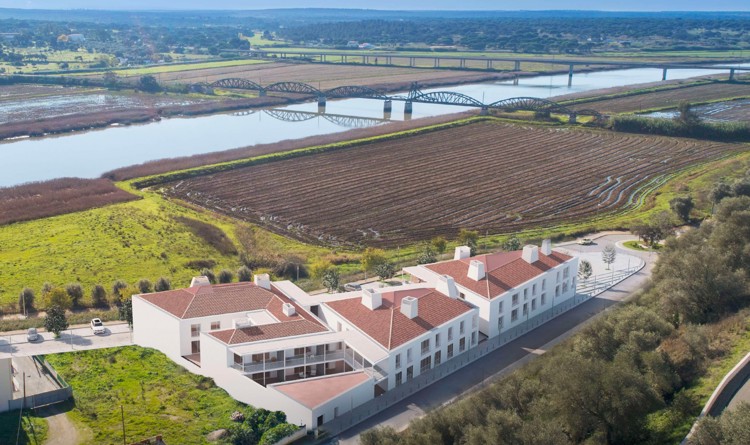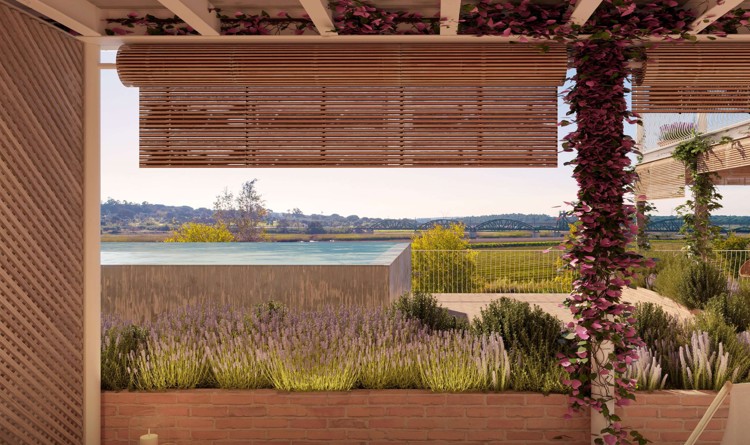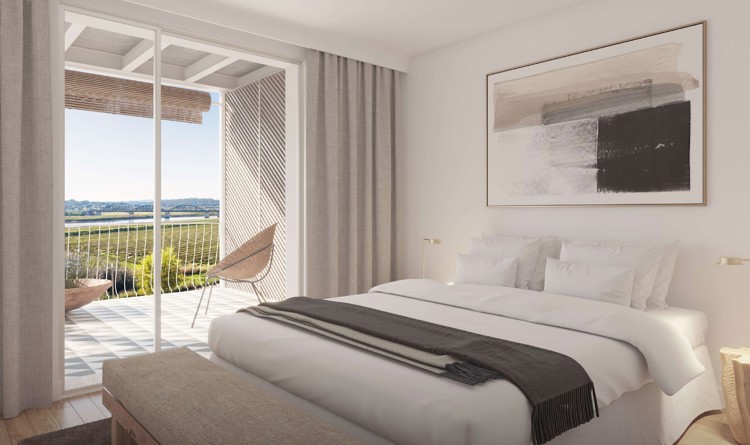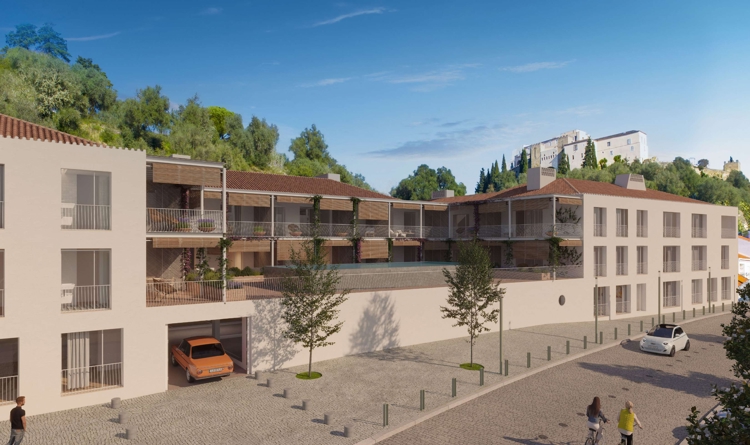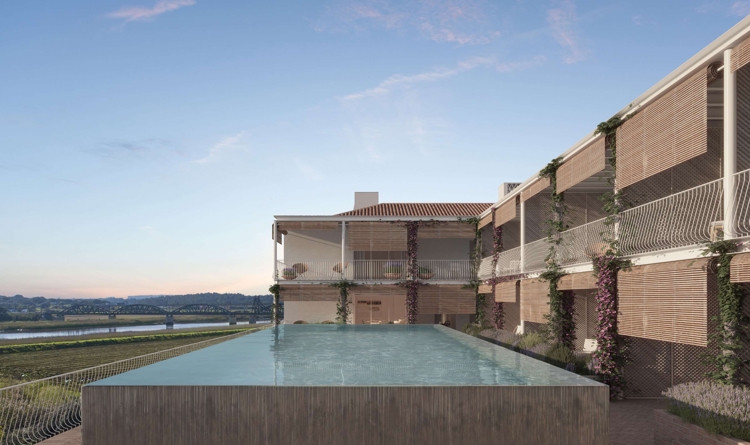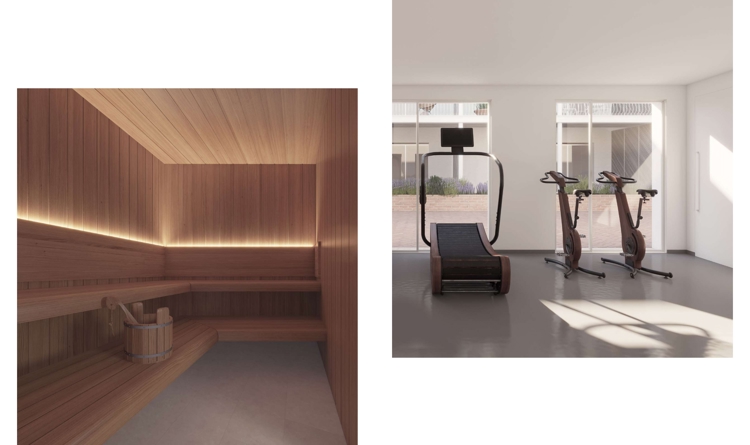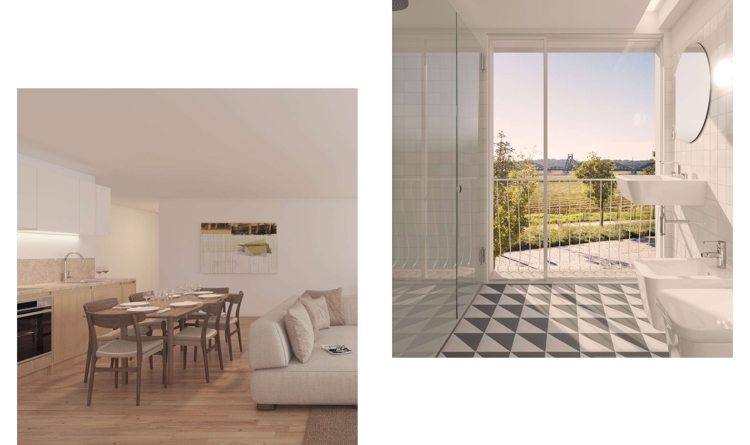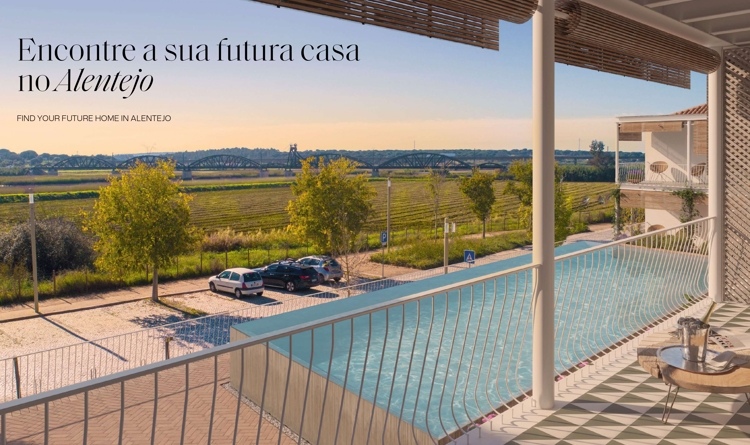 FiniSal is a modern and sophisticated private condominium with 39 apartments, from T0 typology up to 3-bedroom units, featuring an outdoor swimming pool and views towards the Sado River.
The FiniSal complex also includes a sauna, a gym, parking spaces with electric vehicle charging stations, and a designated area for bicycles. Planed for the future, FiniSal was built to obtain a LEED energy certification, incorporating sustainable construction practices. It is one of the first residential buildings in Portugal to receive this certification. Alcácer do Sal is a historic city of timeless beauty, built in the shape of an amphitheater overlooking the River Sado. On the Alentejo coast, with easy access to the highway, FiniSal is a 20-minute drive from the main beaches of the Costa Azul and 60 minutes from Lisbon´s airport. This region offers different places and different activities that you can enjoy: wine tourism, horseback riding, golf, dolphin watching, and breathtaking views over the Sado River and rice fields.
The expected completion date is beginning of 2025.
| | | | | | | |
| --- | --- | --- | --- | --- | --- | --- |
| REF | Door | Unit  | Bedrooms | River View | Area (m2) | Price |
| APT4531MC | A02 | B | 0 | SIM | 38.59 | 231 000,00 € |
| APT4532MC | C02 | E | 0 | SIM | 48.19 | 259 875,00 € |
| APT4533MC | A01 | A | 1 | SIM | 52.53 | 259 000,00 € |
| APT4534MC | A09 | L | 1 | SIM | 54.81 | 312 000,00 € |
| APT4535MC | A08 | J | 1 | SIM | 51.19 | 290 000,00 € |
| APT4536MC | A07 | I | 1 | SIM | 60.52 | 318 000,00 € |
| APT4537MC | A05 | G | 1 | NÃO | 60.68 | 290 000,00 € |
| APT4538MC | A04 | F | 1 | NÃO | 65.09 | 330 000,00 € |
| APT4539MC | B05 | Q | 1 | SIM | 53.97 | 329 000,00 € |
| APT4540MC | B03 | O | 1 | NÃO | 49.83 | 240 000,00 € |
| APT4541MC | B01 | M | 1 | SIM | 55.02 | 330 000,00 € |
| APT4542MC | C03 | R | 1 | SIM | 61.75 | 346 000,00 € |
| APT4543MC | C04 | S | 1 | SIM | 57.15 | 312 000,00 € |
| APT4544MC | C06 | U | 1 | NÃO | 65.57 | 340 000,00 € |
| APT4545MC | C07 | V | 1 | NÃO | 62.28 | 299 000,00 € |
| APT4546MC | C08 | X | 1 | NÃO | 72.23 | 359 000,00 € |
| APT4547MC | A15 | AE | 1 | SIM | 61.23 | 346 000,00 € |
| APT4548MC | A14 | AD | 1 | SIM | 51.21 | 307 000,00 € |
| APT4549MC | A13 | AC | 1 | SIM | 60.52 | 335 000,00 € |
| APT4550MC | A11 | AA | 1 | NÃO | 60.68 | 301 000,00 € |
| APT4551MC | A10 | Z | 1 | NÃO | 76.03 | 400 000,00 € |
| APT4552MC | B10 | AJ | 1 | SIM | 59.68 | 362 000,00 € |
| APT4553MC | B08 | AH | 1 | NÃO | 49.83 | 251 000,00 € |
| APT4554MC | B06 | AF | 1 | SIM | 63.71 | 373 000,00 € |
| APT4555MC | C09 | AL | 1 | SIM | 73.33 | 418 000,00 € |
| APT4556MC | C10 | AM | 1 | SIM | 57.15 | 332 000,00 € |
| APT4557MC | C12 | AO | 1 | NÃO | 71.82 | 366 000,00 € |
| APT4558MC | C13 | AP | 1 | NÃO | 64.87 | 316 000,00 € |
| APT4559MC | C14 | AQ | 1 | NÃO | 71.73 | 376 000,00 € |
| APT4560MC | A06 | H | 2 | SIM | 107.70 | 529 000,00 € |
| APT4561MC | B04 | P | 2 | SIM | 103.86 | 563 000,00 € |
| APT4562MC | B02 | N | 2 | NÃO | 97.71 | 478 000,00 € |
| APT4563MC | A12 | AB | 2 | SIM | 108 | 574 000,00 € |
| APT4564MC | B09 | AI | 2 | SIM | 103.59 | 585 000,00 € |
| APT4565MC | B07 | AG | 2 | NÃO | 108.31 | 552 000,00 € |
| APT4566MC | A03 | C | 3 | SIM | 160.01 | 780 000,00 € |
| APT4567MC | C01 | D | 3 | SIM | 139.05 | 691 000,00 € |
| APT4568MC | C05 | T | 3 | SIM | 131.38 | 666 000,00 € |
| APT4569MC | C11 | AN | 3 | SIM | 126.49 | 705 000,00 € |
|   |   |   |   |   |   |   |
|   |   |   |   |   |   |   |
|   |   |   |   |   |   |   |
|   |   |   |   |   |   |   |