Property details features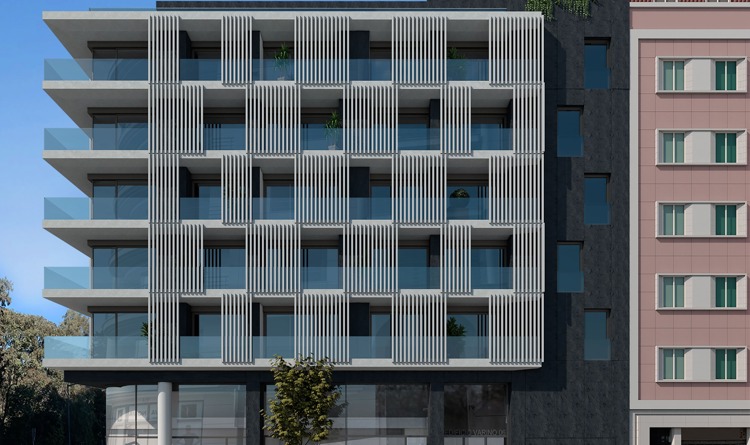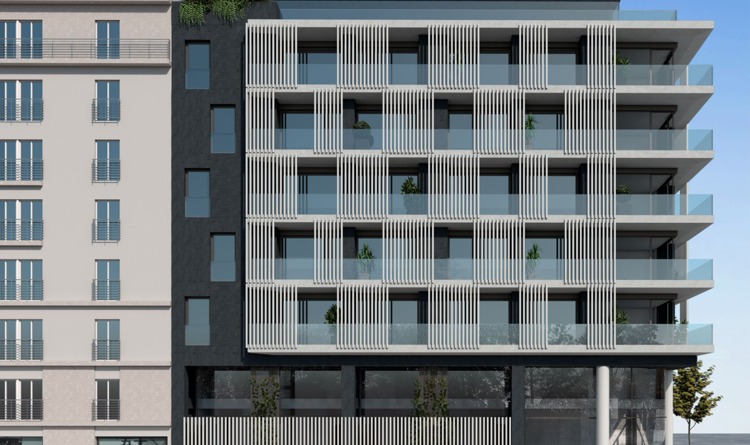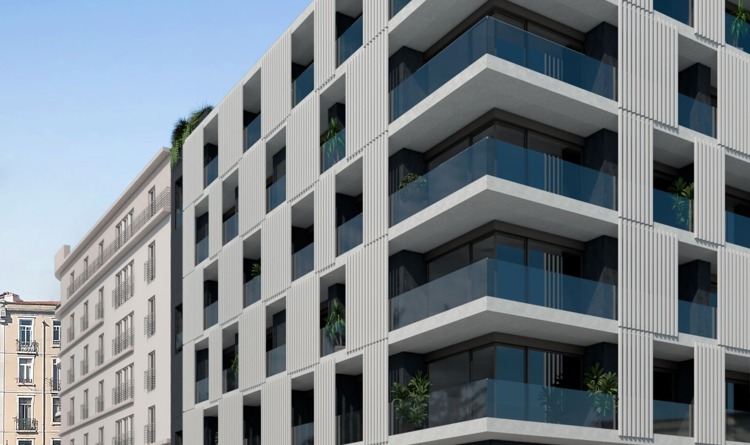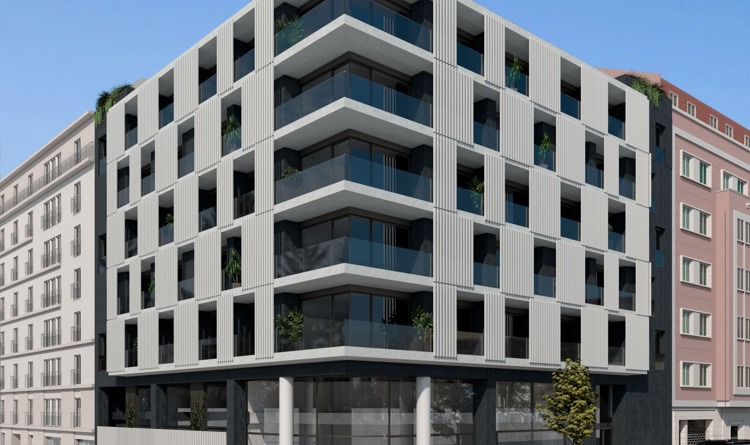 The much-awaited Varino 06 building overlooking the Gulbenkian garden.

This project comprises 32 apartments (T0, T1, and T2), organized over six floors. All units have a storage room and one or two parking spaces, depending on their typology. On a street corner, this residential complex benefits from an exceptional solar orientation with balconies and terraces overlooking the garden of Gulbenkian, two minutes from the El Corte Inglés.

T0 - from 465,000€; gross areas between 95.50 sq.m and 99.80 sq.m .
T1 - from 470,000€ to 710,000€; gross areas between 57.40 sq.m and 89.70 sq.m.
T2 - from 700,000€ to 960,000€ ; gross areas between 93.50 sq.m and 132.70 sq.m.

With the possibility of adding different apartments/types.
Concluded 4th quarter of 2024
| | | | | | |
| --- | --- | --- | --- | --- | --- |
| Reference | Unit | Floor | Type | Interior Area | Price |
| APT4044PL |   |   |   |   |   |
| APT4045PL | C | 0 | 1 bedroom | 92 sqm | SOLD |
| APT4046PL | D | 0 | 1 bedroom | 99,80 sqm | SOLD |
| APT4047PL | E | 1 | 1 bedroom | 57,40 sqm | RESERVED |
| APT4048PL | F | 1 | 2 bedrooms | 113 sqm | 940 000 € |
| APT4049PL | G | 1 | 1 bedroom | 81 sqm | RESERVED |
| APT4050PL | I | 1 | 2 bedrooms | 85 sqm | SOLD |
| APT4051PL | J | 2 | 1 bedroom | 57 sqm | SOLD |
| APT4052PL | K | 2 | 2 bedrooms | 113 sqm | SOLD |
| APT4053PL | N | 2 | 2 bedrooms | 85 sqm | SOLD |
| APT4054PL | O | 3 | 1 bedroom | 57 sqm | SOLD |
| APT4055PL | P | 3 | 2 bedrooms | 113 sqm | SOLD |
| APT4056PL | Q | 3 | 1 bedroom | 81 | SOLD |
| APT4057PL | S |   | 2 bedrooms | 85 | SOLD |
| APT4058PL | T | 4 | 1 bedroom | 58 | SOLD |
| APT4059PL | V | 4 | 1 bedroom | 81 | SOLD |
| APT4060PL | X | 4 | 2 bedrooms | 85 | SOLD |
| APT4061PL | Y |   | 1 bedroom | 57 | SOLD |
| APT4062PL | AC | 5 | 2 bedrooms | 85 | SOLD |
| APT4063PL | AF | 6 | 1 bedroom | 86 sqm | SOLD |