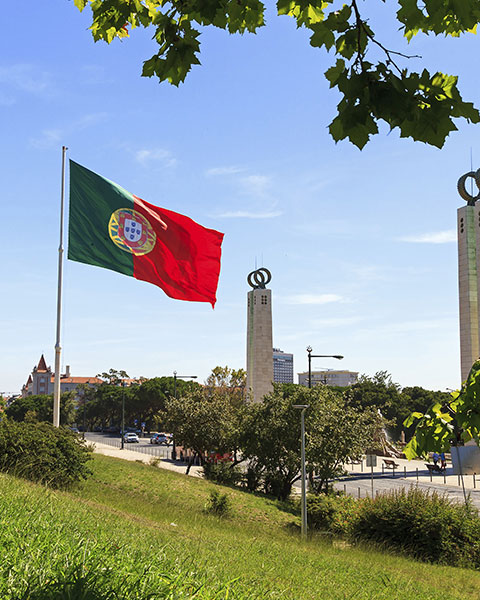 Living in Portugal
Portugal boasts over nine centuries of independent history and culture to their visitors and residents. One of the oldest countries of Europe, Portugal has a privileged location on the western edge of Europe, with historical cultural and trading links to Africa, the Americas, the Far East and all of Europe.
The beautiful surroundings, both on the coast and in the interior, are also a "target" for tourists visiting the country. Both the beautiful hills of the Douro Wine Region, where they produce award-winning world class wines. The long and roiling plains of the Alentejo countryside, make this a desired destinations. Not to be forgotten, is the 2500 km of coastline, stretching from the Algarve, in the South to the Northern border with Galiza. Portugal is famed the Age of Discovery and the link with the sea is still strong through the surf, seafood and uncrowded beaches.
Portugal is unique and has stood out over the past few years gaining awards such as "Best" country to visit, awarded by the Spanish magazine Condé Nast Traveler. Portugal's main characteristics are evidenced by its hospitality, culture, cuisine and the unique Portuguese musical style – Fado. This wonderful country also shines positively in terms of security, nowadays such is important factor when considering a change of country.
Important publications such as British Monocle show the qualities of Portugal, in particular Cascais, situated 30 km from Lisbon, which has been gaining more and more notoriety at international level, with its landscape that combines beach, mountain, leisure and proximity to the capital. Three of the most prestigious international schools are located in this area, namely St. Julian's School, Carlucci American School and St. Dominic's. The coast from Lisbon to Cascais is considered as "The Riviera of Portugal".
From all these facts and many more Portugal is considered one of the best places in world to live.
For more information check our lastest brochure about Portugal - To live & Invest