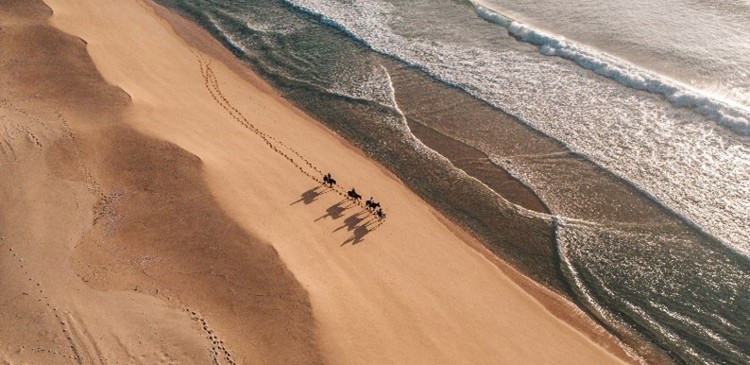 What to do in a day in Comporta, Comporta, Fine & Country,
9:00 a.m. – Wake up at Sublime Comporta Hotel.
Sheltered in a 17 ha property surrounded by umbrella pines, cork oaks and wild dunes, an enchanted place where nature reigns.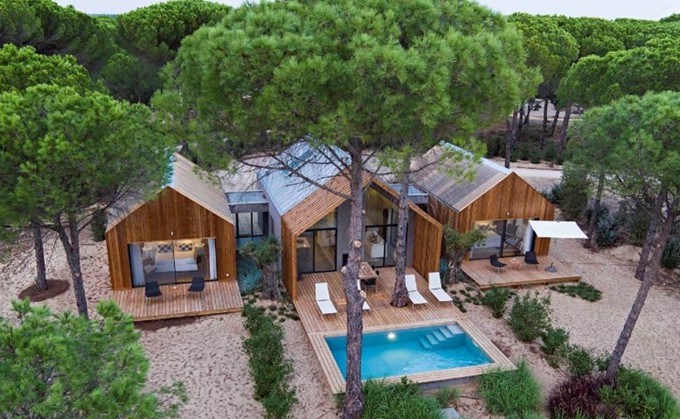 10:00 a.m. – Have breakfast at ALMO.
For more than 15 years, the same family has maintained this space. In July 2021, they opened it with a new concept and rebranding. ALMO Comporta was born with the ambition to serve the region's best products and ingredients.
ALMO Comporta celebrates "slow life" and "slow food." We want to bring awareness to the origin of the products  we work with. Our ingredients come to us from small, organic producers. In addition to our menu we have a weekly offer of rotating dishes, depending on the season.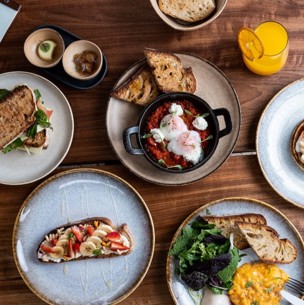 11:00 a.m. – Horse Ride – Cavalos na Areia
Founded in 2011 in Comporta, by José Ribeira. The school and rides started with just twelve horses. Over time they have grown sustainably, with great respect for the place where they operate. Nowadays, more than 40 horses provide outdoor equestrian activities in a pure contact with nature.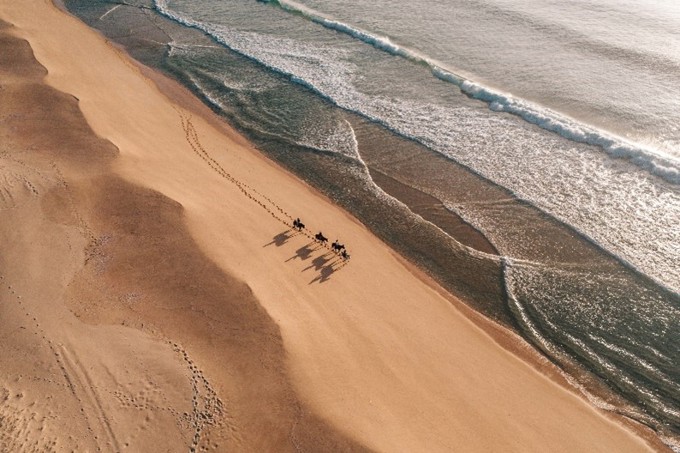 2:00 p.m. – Have lunch at Comporta Café, in Comporta beach.  Sease this moment and relax on the sand during the afternoon.
This increasingly welcoming space, with its relaxed and refined atmosphere, allows you to enjoy a meal in front of the sea throughout the day, accompanied by the effect of nice background music, which peaks at  the sunsets with a DJ.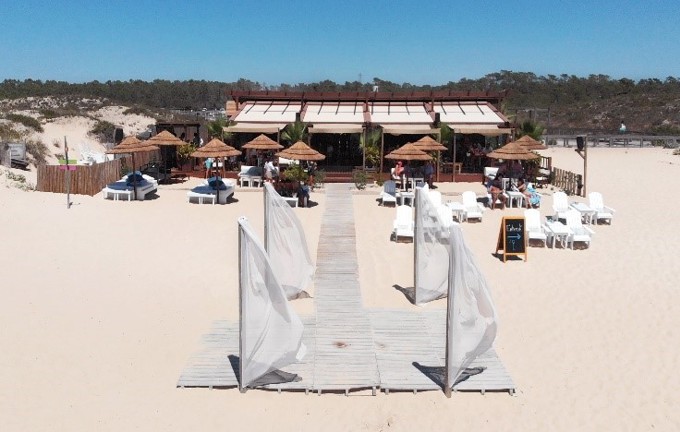 6:30 p.m. –  Enjoy the end of the afternoon; stroll along the village and take a look around its stores.
Cotê Sud, Fio d'água, Lavanda, TM Collection, Briffa, Loja do Museu, Duna, GreenSun, Alaire e Casa da Cultura.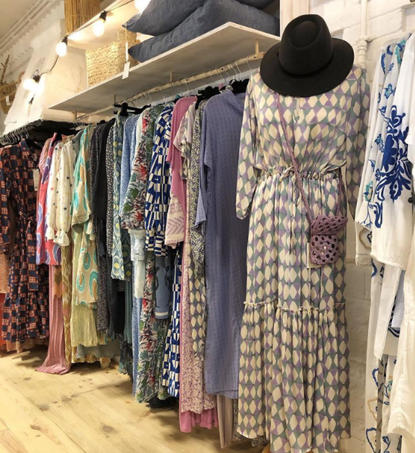 9:30 p.m – Dinner at the Cavalariça Restaurant.
In the heart of Comporta, an old stable is now a modern and peculiar restaurant that carries the flavor of the region´s biodiversity. Here one can enjoy the pleasure of eating and drinking.