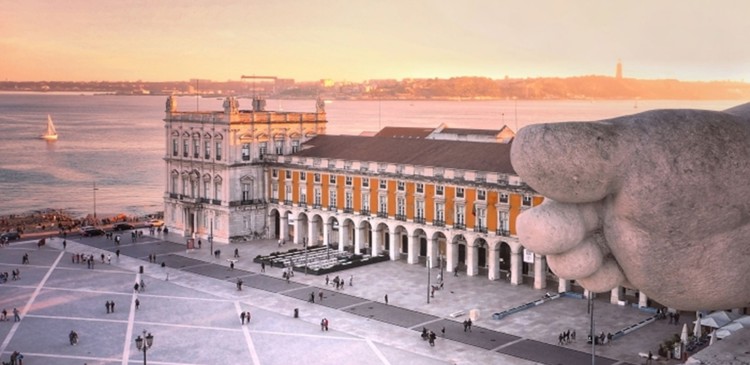 What to do in a day in Lisbon, Lisbon, F&C Portugal,
Lisbon is an increasingly original and creative city that respects its history and is true to its origins. It knows how to combine tradition with modernity and is always surprising. Portuguese or foreign residents, visitors or tourists can quickly feel at home and be at the same time surprised by this shining city's cultural diversity.
9 a.m. - If you only have 1 day to enjoy the city, you can begin by spending the night and waking up at the Hotel Valverde, in one of the noblest areas of Lisbon, right in the center of the Avenida da Liberdade. Inspired by London and New York Townhouses, Hotel Valverde displays a classic and elegant image.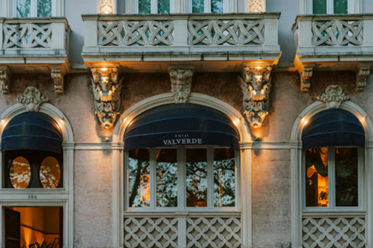 https://www.valverdehotel.com/
10 a.m. – Continue to enjoy the best of this hotel having breakfast  and tasting its specialties: Eggs Benedict and the Carob Pancakes.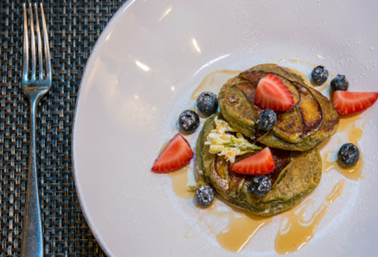 11 a.m. -  Begin your day with the right foot. Go up to the Parque Eduardo VII de Inglaterra,  known as  Park Eduardo VII, the largest park in central Lisbon. Ten minutes away, bet on a tranquil but invigorating moment and try a Yoga class,  a Pilates session, or other therapies at BeHaus Lisbon, by Thais Caniceiro. A Zen studio that conveys comfort, inspiration and creation, promoting physical, mental and emotional well-being.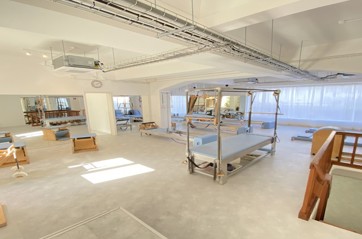 12:00 a.m. - Before lunch, return to the Avenue and give yourself the  opportunity to explore the best luxury stores in the city, at Avenida da Liberdade, more precisely at the Tivoli Forum. This space, opened in 1999, combines class and modernity, including an open-air shopping gallery, the NH Liberdade Hotel, offices, and parking.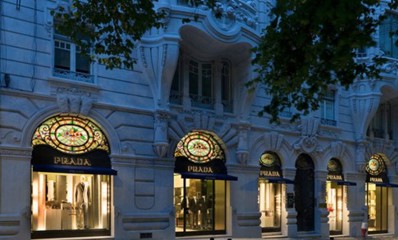 https://lisbonshopping.com/local/prada/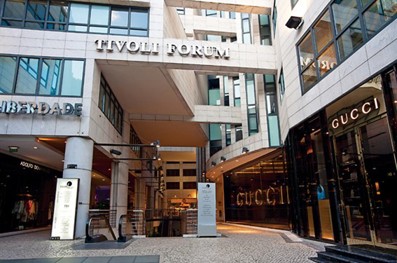 https://www.bestguide.pt/pesquisa-bestguide/name/tivoli-forum/
1 p.m. – Lunch time! Lisbon has many restaurants that harmonize good food, comfort, beauty, and luxury. If you want to stay in this area (Avenida area), you can choose between 2 restaurants that are " brothers" and have unique decorations:
JNcQUOI Avenida – Here, the classic and simultaneously contemporary decoration of the building of the Tivoli theater has a dinosaur skeleton, as the main decoration piece of the room. JNcQUOI Avenida offers a Portuguese and international cuisine, presenting its dishes always in a unique and original way.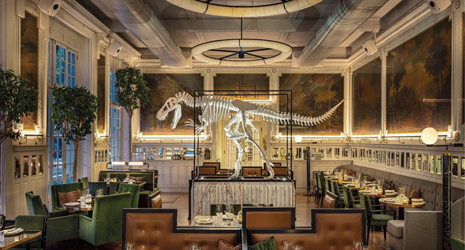 https://lifecooler.com/artigo/comer/jncquoi-avenida/457418/
The other "brother" restaurant is Asian - JNcQUOI Asia; a space with an exclusive oriental atmosphere and decor, where you can experience the best cuisine from Japan, China, Thailand and India, decorated with an enormous dragon, one of the dining room's main attractions.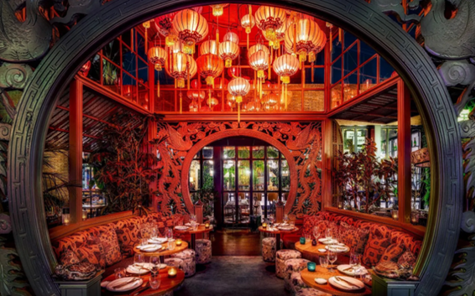 https://www.jncquoi.com/en/places/asia/1025/
3:00 pm - After lunch, go to the area of Belém and visit the Museum of Art, Architecture, and Technology - MATT. Walk along the waterfront and the promenade of Belém, and look closer at the Belém Tower, the Padrão dos Descobrimentos, and the imposing Jerónimos Monastery. Take this opportunity and taste the illustrious "pastéis de Belém" and get to know the Centro Cultural de Belém and its cultural programmes.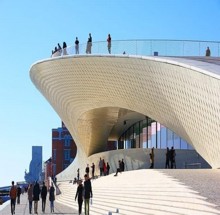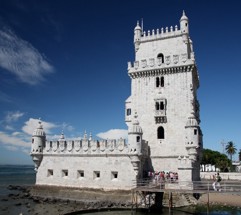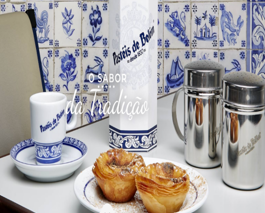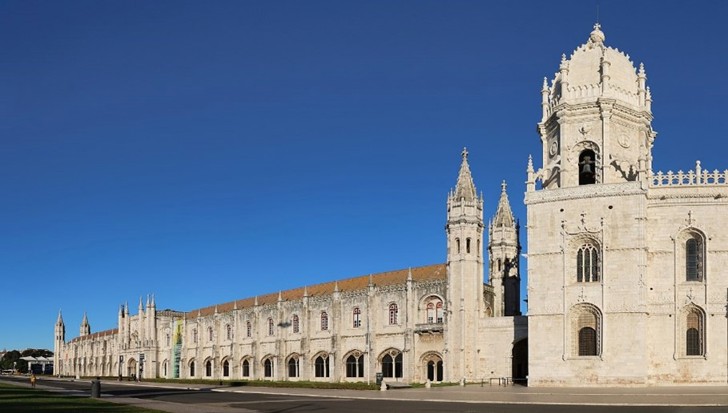 5:00 p.m. - Before the day´s end, head back to the center and explore the Baixa-Chiado, Armazéns do Chiado, and its stores. Take this opportunity and go to Rua Augusta, stop at Manteigaria – Fábrica de Pastéis de Nata (a Pastéis de Nata factory), taste one of its famous pastries, compare with the other ones in Belém, and try to decide (if you can…) which one is the best.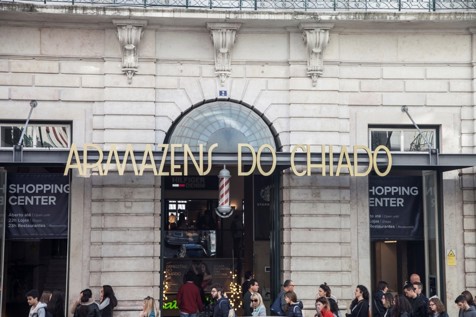 https://pt-pt.facebook.com/manteigaria.oficial/photos/5574550775965581
At the end of the street, if you wish to admire the city from above and the sunset, you can go to the Triumphal Arch top on Rua Augusta and be amazed by the views of Terreiro do Paço square and the river. After coming down, you can walk along  Cais das Colunas, overlooking the Tagus river.
7:30 p.m - As an apetizer before dinner, book a table at  Entretanto Rooftop , on the 7th floor of Hotel Chiado. Have a taste of wine or one of the exclusive cocktails and be dazzled by the unforgettable views overlooking the Tagus, the São Jorge  Castle and a large part of the old Lisbon.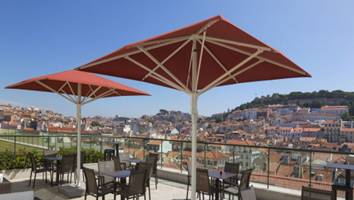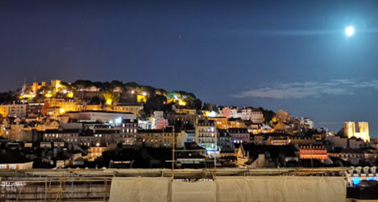 https://www.hoteldochiado.pt/en/bar-entretanto
8:30 p.m. – Continue towards Chiado to have dinner, and surprise yourself with a unique experience at the Rocco restaurant, which comprises three spaces: Gastrobar, Crudo bar, and Ristorante. The place stands out for its unique Italian, Portuguese and Mediterranean dishes, sea food,  and its cheerful and elegant enviroment, impressive decor and architecture, full of charm.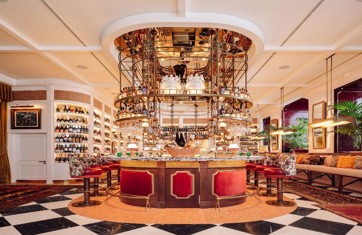 11:00 p.m. – After dinner, discover the Gin Lovers Bar & Restaurant, where you can appreciate a fine gin combined with the beautifull architecture of the space Embaixada; get also to know its surrounding area, the Príncipe Real, one of Lisbon´s  coolest neighborhoods.