Property details features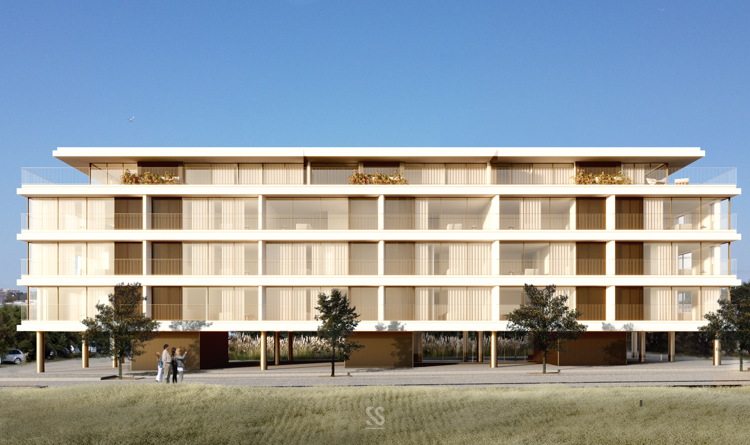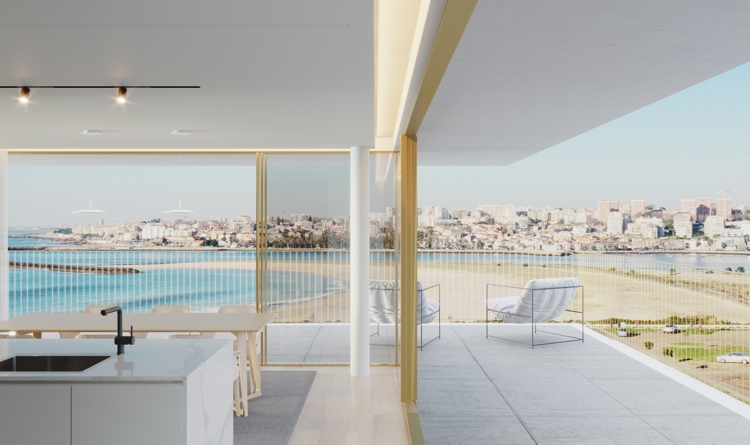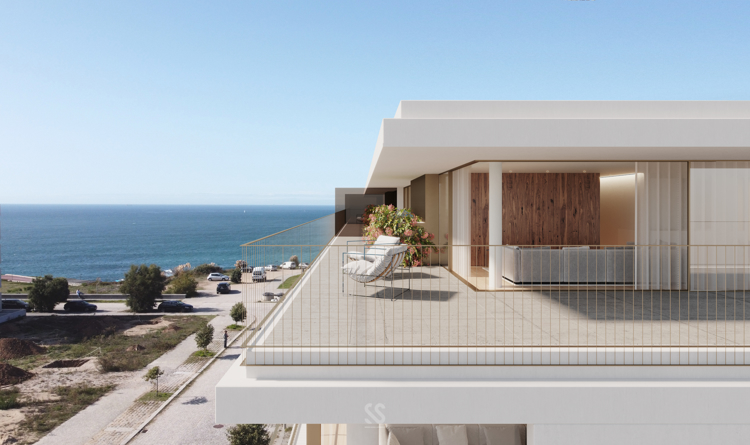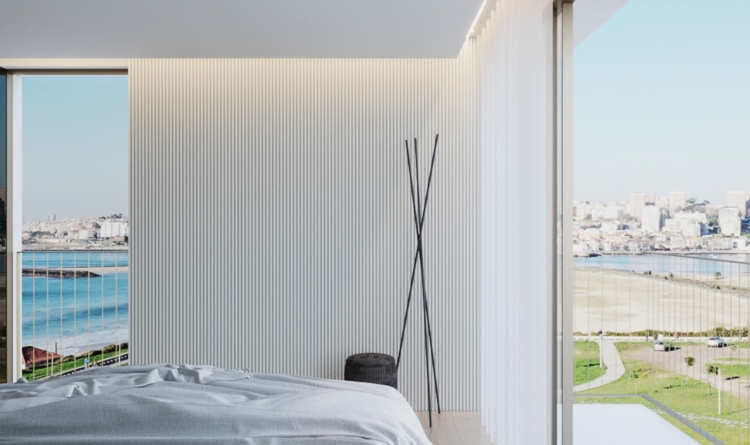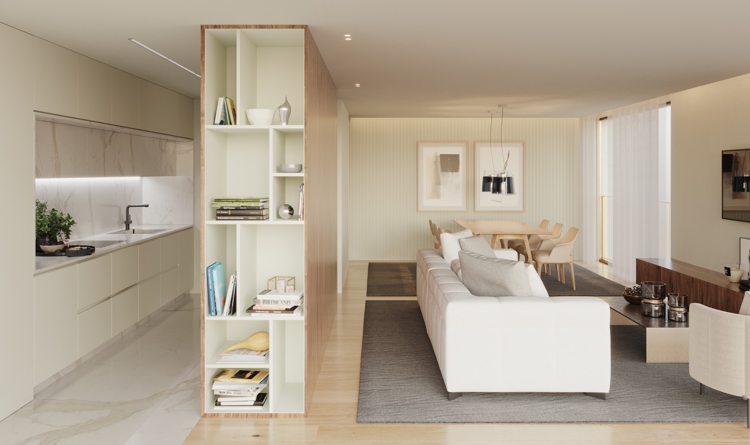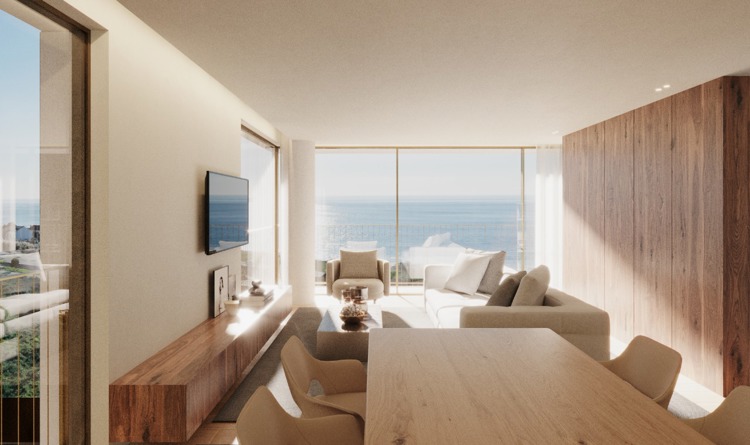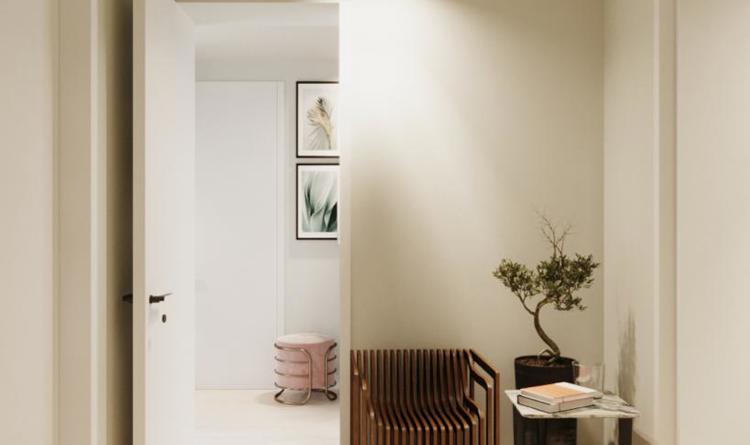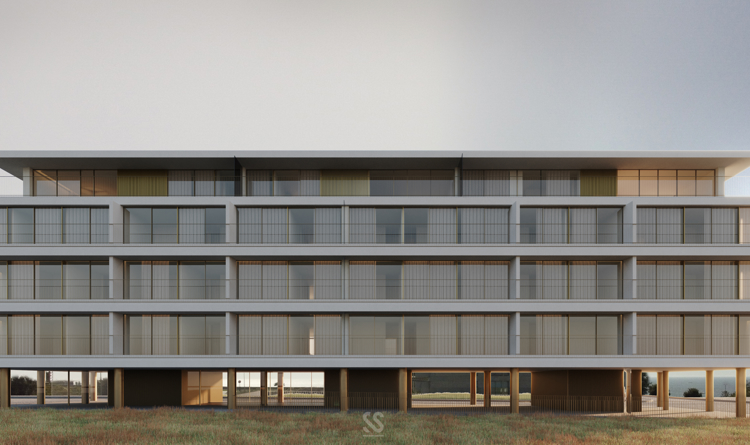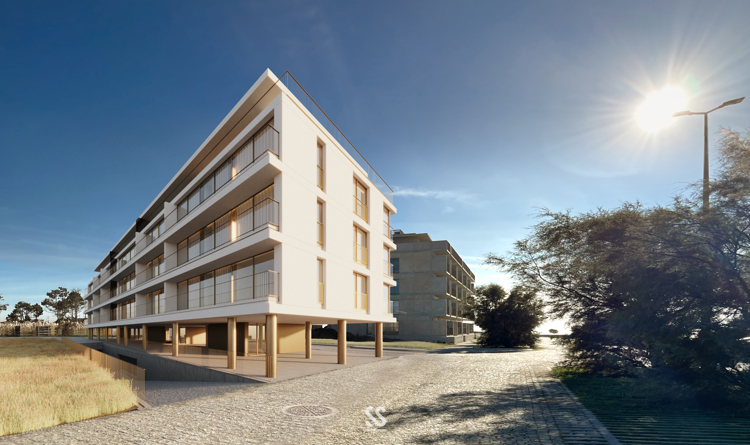 The Douro Atlântico III development in Vila Nova de Gaia comprises apartments with 2 and 3 bedrooms with areas between 91,5 sq.m and 128 sq.m, displaying contemporary architecture and high-standard building quality.

All apartments benefit from large living rooms that extend onto the balconies and offer a harmonious view of the natural reserve of the Douro estuary.

Vila Nova de Gaia is a city closely connected to Porto, whose history is strongly aggregated to Port wine - particularly its production and trade. Located on the left bank of the Douro River, the city has an extensive seafront, and the expansive views over the historical area of Porto provide an excellent backdrop.
Conclusion end of 2025.


| | | | | | |
| --- | --- | --- | --- | --- | --- |
| REF | Unit | Bedrooms | Private Area (m²) | Other Areas (m²) | Price |
| APT4387DM | A | 3 | 128 | 17.20 | 775 000 € |
| APT4388DM | B | 2 | 91.50 | 13.30 | SOLD |
| APT4389DM | C | 3 | 128 | 17.20 | 925 000 € |
| APT4390DM | E | 3 | 128 | 17.20 | 975 000 € |
| APT4391DM | F | 2 | 91.50 | 13.30 | SOLD |
| APT4392DM | H | 3 | 124.50 | 16.80 | 650 000 € |
| APT4393DM | I | 2 | 91.50 | 13.30 | SOLD |
| APT4394DM | J | 3 | 124.50 | 16.80 | 725 000 € |
| APT4395DM | K | 2 | 91.50 | 13.30 | SOLD |
| APT4396DM | L | 3 | 124.50 | 16.80 | SOLD |
| APT4397DM | M | 2 | 91.50 | 13.30 | SOLD |
| APT4398DM | N | 3 | 107.6 | 87.7 | 950 000 € |
| APT4399DM | O | 2 | 91.50 | 13.30 | SOLD |
| APT4400DM | P | 3 | 128 | 17.20 | 675 000 € |
| APT4401DM | Q | 2 | 91.50 | 13.30 | 425 000 € |
| APT4402DM | R | 3 | 128 | 17.20 | 750 000 € |
| APT4403DM | S | 2 | 91.50 | 13.30 | 450 000 € |
| APT4404DM | T | 3 | 128 | 17.20 | 825 000 € |
| APT4405DM | U | 3 | 109.90 | 137.70 | 975 000 € |