Property details features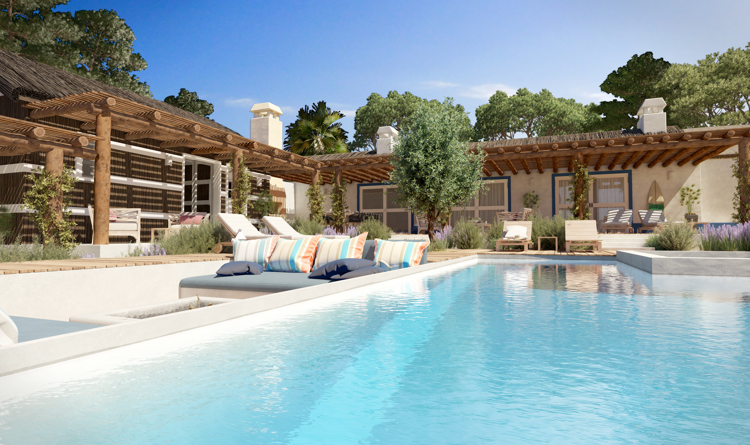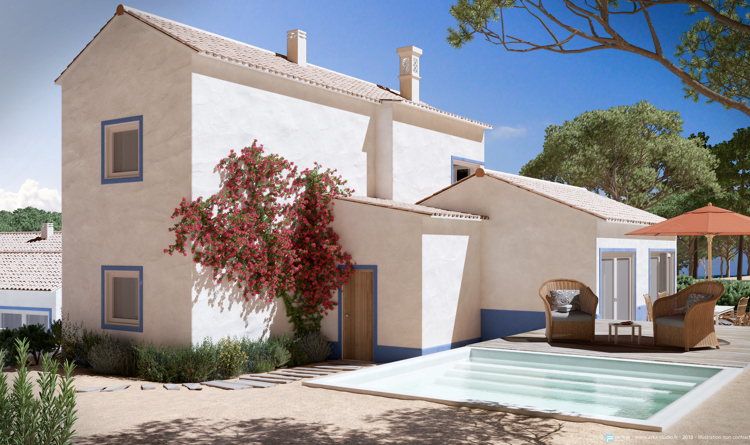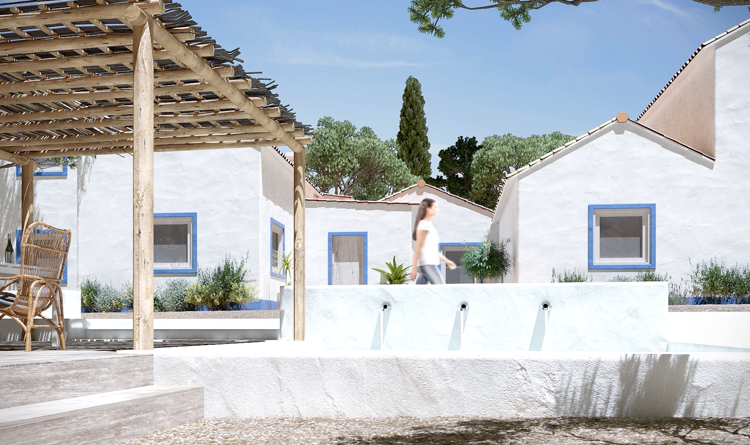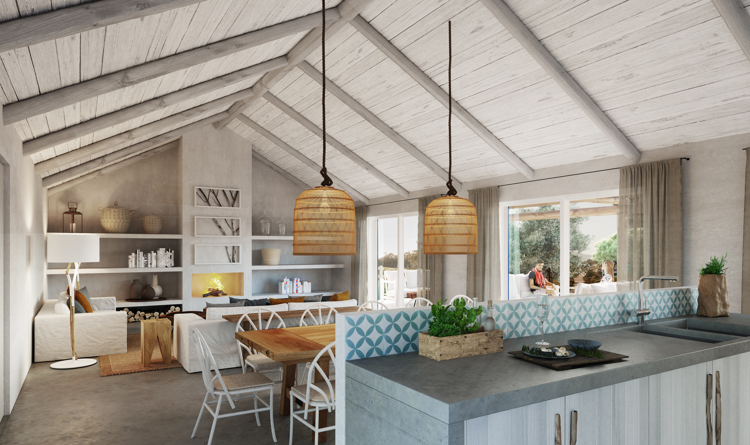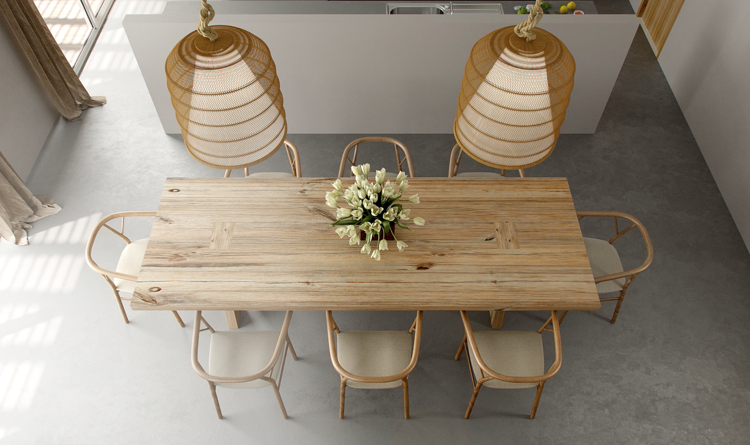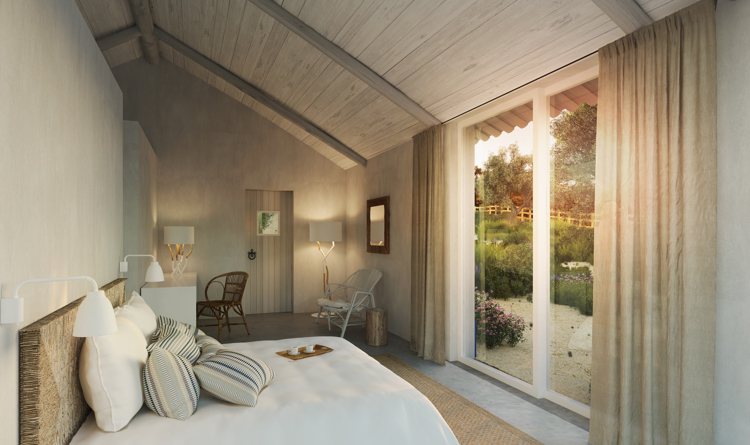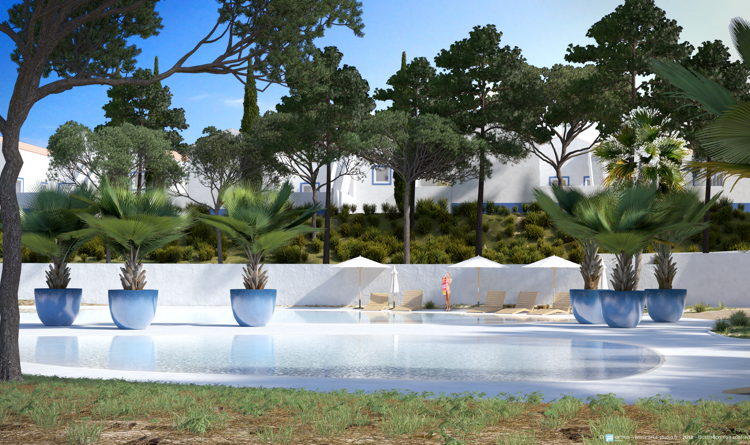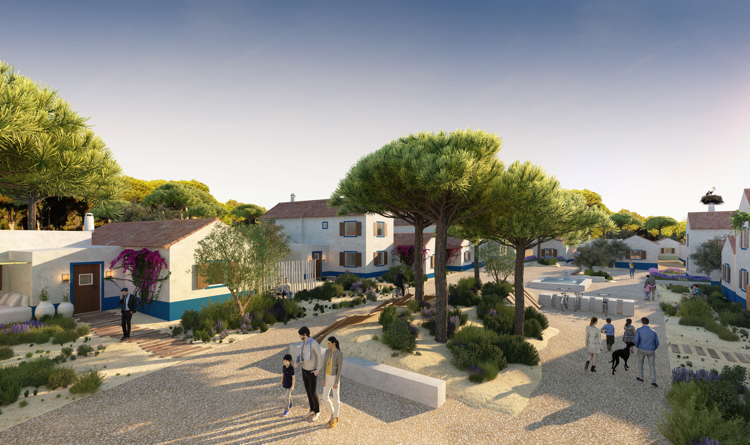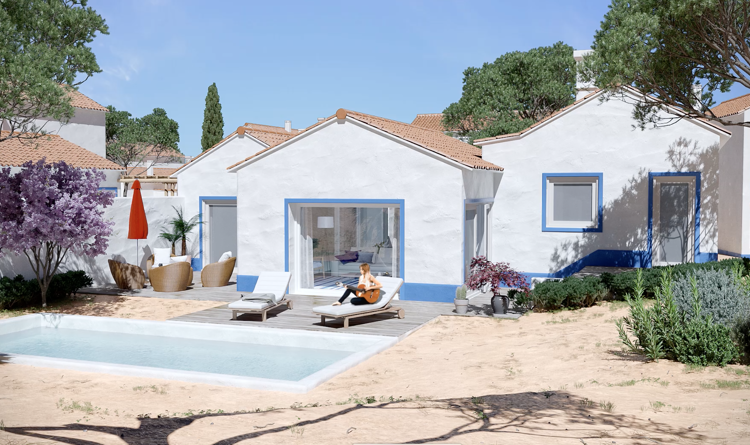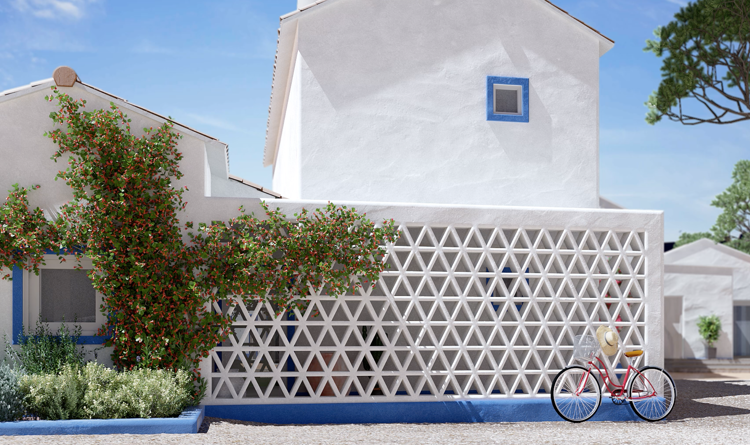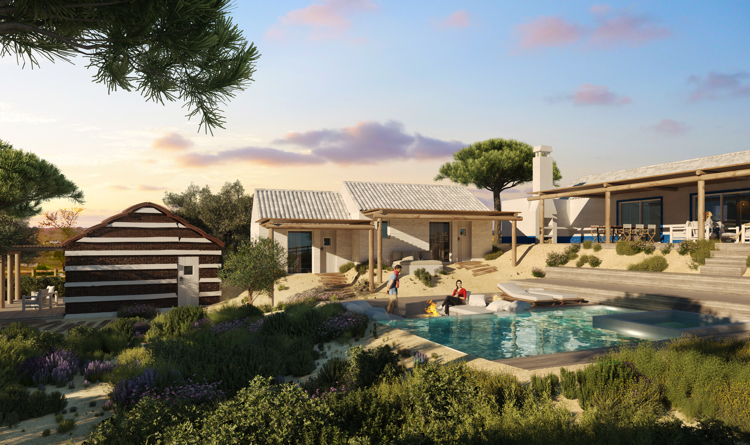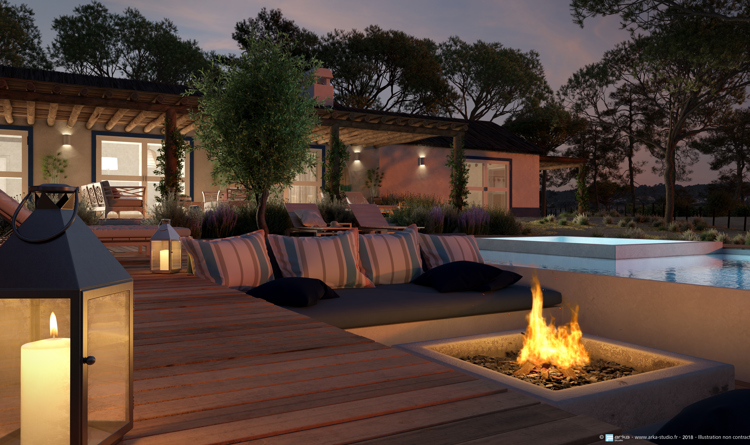 This tourist development is near the beaches of Carvalhal and Pego. It integrates an authentic atmosphere, close to natural dunes and pine forest that grows as far as the eye can see.
The resort promotes villas under construction and plots for building separate single-family houses.
The facilities that will be made available to its residents include reception, swimming pool, SPA, a restaurant bar, a fitness room, concierge, maintenance of common areas, security service, garden and swimming pool maintenance, beach transfer, and housekeeping.
The V4 villas display the typical architecture of Comporta - the most sought-after concept in the region. Presently in a project phase, the villas have building areas between 196 sq.m and 210 sq.m and plot areas up to 546 sq.m. 

This real estate development also offers an option to purchase land plots ranging from 700 sq.m to 2200 sq.m. The architectural project is open; therefore, you can choose the architect who will design your holiday home.
With a privileged location overlooking the pine forest, this development has borders with a protected area.
Delivery schedule for the summers of 2024 and 2025.
| REF | Unit | Bedrooms | Built Area | Plot Area | Price |
| --- | --- | --- | --- | --- | --- |
| MOR3919ESM | C05 | 4 | 200,23 m² | 290,87 m² | 985 000 € |
| MOR3920ESM | C08 | 4 | 200,4 m² | 340,53 m² | 985 000 € |
| MOR3935ESM | C16 | 4 | 210,10 m² | 445,31 m² | 985 000 € |
|   | C20 | 4 | 201,20 m² | 565,83 m² | RESERVED |
| MOR3934ESM | C21 | 3 | 151,54 m² | 250,83 m² | 787 000 € |
| MOR3921ESM | C34 | 4 | 205,15 m² | 208,64 m² | 985 000 € |
| MOR3922ESM | C35 | 4 | 206,08 m² | 182,68 m² | 985 000 € |
| MOR3923ESM | C43 | 4 | 207,68 m² | 321,33 m² | 985 000 € |
| MOR3924ESM | C45 | 4 | 207,49 m² | 180,68 m² | 985 000 € |
| MOR3925ESM | C48 | 4 | 200,27 m² | 220,50 m² | 985 000 € |
| MOR3926ESM | C49 | 4 | 207,70 m² | 225,19 m² | 985 000 € |
| MOR3927ESM | C52 | 4 | 200,40 m² | 227,37 m² | 985 000 € |
| MOR3928ESM | C62 | 4 | 202,71 m² | 525,51 m² | 1 080 000 € |
| MOR3929ESM | C64 | 4 | 202,57 m² | 424,03 m² | 1 080 000 € |
| MOR3930ESM | C66 | 4 | 204,30 m² | 412,44 m² | 1 080 000 € |
| MOR3931ESM | C68 | 4 | 170,33 m² | 411,63 m² | 1 080 000 € |
| MOR3932ESM | C70 | 4 | 170,33 m² | 441,85 m² | 1 080 000 € |
| MOR3933ESM | C72 | 4 | 170,33 m² | 546,12 m² | RESERVED |
|   | C74 | 4 | 202,6 m² | 507,7 m² | 1 080 000 € |
| MOR3935ESM | C76 | 4 | 200,08 m² | 438,04 m² | SOLD |
| MOR3936ESM | C82 | 4 | 202,6 m² | 429,55 m² | RESERVED |
| TER3651ESM | A01-L03 |   | 225 m² | 855 m² | RESERVED |
| TER3652ESM | A02-L04 |   | 205 m² | 725,1 m² | SOLD |
| TER3653ESM | A03-L05 |   | 215 m² | 997,2 m² | 750 000 € |
| TER3654ESM | A04-L06 |   | 215 m² | 814,20 m² | 750 000 € |
| TER3655ESM | A05-L07 |   | 245 m² | 1091,05 m² | SOLD |
| TER3656ESM | A06-L08 |   | 205 m² | 868,3 m² | SOLD |
| TER3657ESM | A07-L09 |   | 225 m² | 785,7 m² | SOLD |
| TER3658ESM | A16-L18 |   | 235 m² | 1658,4 m² | SOLD |
| TER3659ESM | A17-L19 |   | 185 m² | 713,2 m² | RESERVED |
| TER3660ESM | A18-L20 |   | 205 m² | 737,3 m² | SOLD |
| TER3665ESM | A20-L22 |   | 265 m² | 1380,6 m² | SOLD |
| TER3951ESM | A26-L28 |   | 225 m² | 983,2 m² | SOLD |
Available property types
| REF: | Unit: | Title | Bedrooms | Bathrooms | Building area | Plot Area | Price | | |
| --- | --- | --- | --- | --- | --- | --- | --- | --- | --- |
| MOR3919ESM | | Fantastic, Detached Villa V4, Carvalhal, Comporta | 4 | 4 | 200 | 290 | 985 000 € | | |
| MOR3930ESM | | Fantastic, Detached Villa V4, Carvalhal, Comporta | 4 | 4 | 204 | 412 | 1 080 000 € | | |
| MOR3935ESM | | Detached Villa V4, Carvalhal, COMPORTA | 4 | | 200 | 438 | 985 000 € | | |
| TER3651ESM | | Magnificent Land Plot, Carvalhal, Comporta | 0 | | 225 | 855 | 750 000 € | | |