Property details features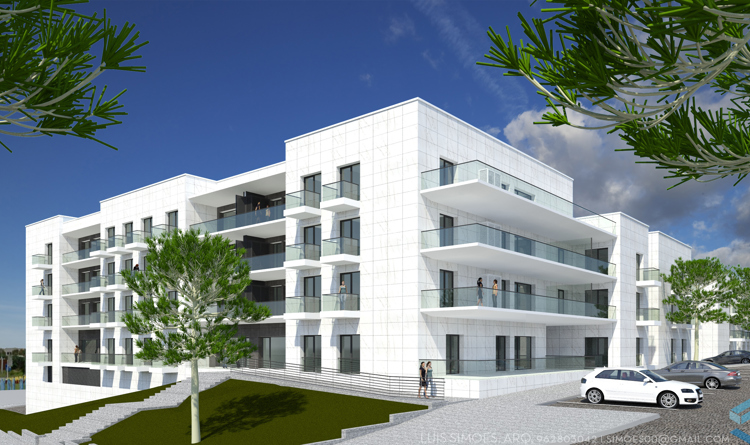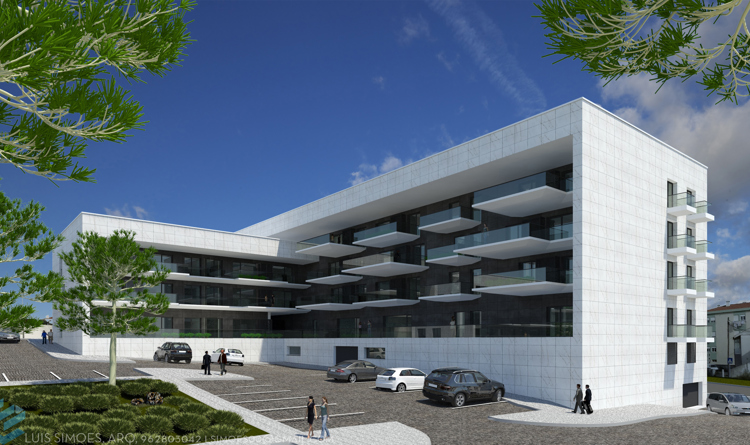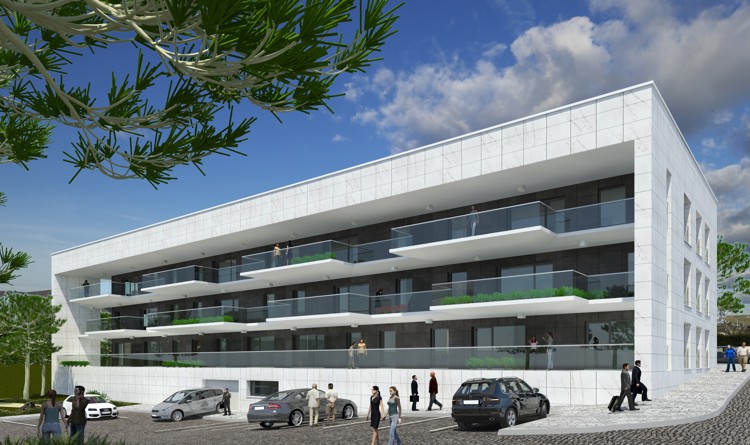 Located at the entrance of Porto Salvo, the 'Atrium' is a development of the most modern construction, with finishes that benefit comfort and refinement.

To comfort is added the convenience of living close to the city, but away from the hustle and bustle, next to commercial areas, green spaces and all the services necessary to live with tranquility.

10 minutes from the beach, between Lisbon and Cascais, considered the Riviera of Portugal, is this quality place next to the Science and Technology Park composed of Tagus Park, Lagoas Park and Quinta da Fonte.

All fractions have large balconies and garages box.

Atrium Porto Salvo, is the new elegant and functional development consisting of: 4 housing buildings, 5 shops of commerce and services and 1 service building.
| Ref | Floor | UNIT | Bedrooms | Interior Area | Balcony | Price |
| --- | --- | --- | --- | --- | --- | --- |
| APT4620ASA | 1 | J | 3 | 159.84 | 30.50 | 780 000 € |
| APT4621ASA | 2 | N | 3 | 159.86 | 31.80 | SOLD |
| APT4622ASA | 0 | A | 3 | 159.44 | 42.51 | 695 000 € |
| APT4623ASA | 1 | D | 3 | 159.44 | 30.54 | 720 000 € |
| APT4624ASA | 1 | E | 3 | 152.23 | 36.71 | 710 000 € |
| APT4625ASA | 2 | J | 3 | 159.44 | 32.42 | 730 000 € |
| APT4626ASA | 2 | K | 3 | 152.09 | 43.42 | SOLD |
| APT4627ASA | 1 | A | 3 | 139.43 | 23.92 | 685 000 € |
| APT4628ASA | 1 | B | 1 | 65.81 | 12.00 | 380 000 € |
| APT4629ASA | 2 | E | 3 | 139.43 | 37.72 | 690 000 € |
| APT4630ASA | 2 | F | 1 | 65.81 | 12.00 | 385 000 € |
| APT4631ASA | 2 | G | 3 | 127.63 | 40.05 | 670 000 € |
| APT4632ASA | 3 | H | 3 | 139.43 | 23.33 | 695 000 € |
| APT4633ASA | 3 | J | 3 | 127.63 | 34.50 | 675 000 € |
|   | 1 | C | 1 | 128.3 |   | 415 000 € |