Property details features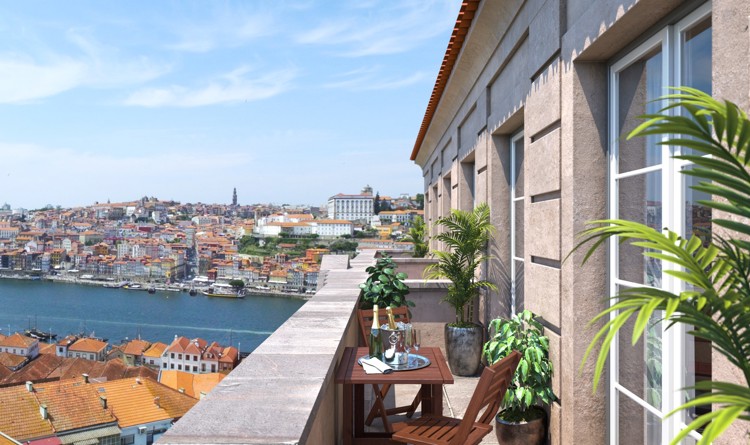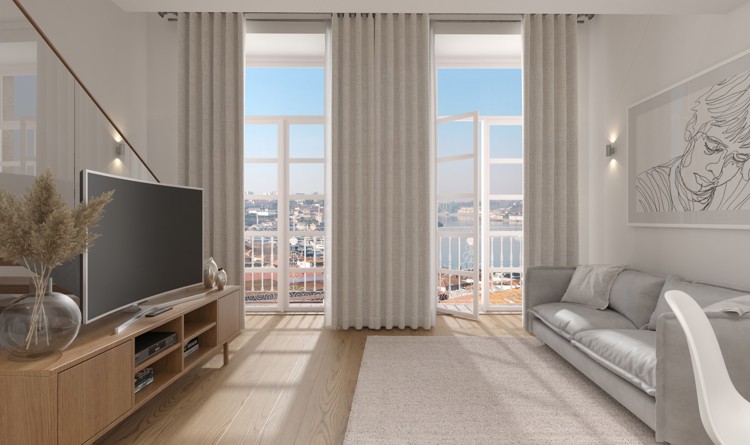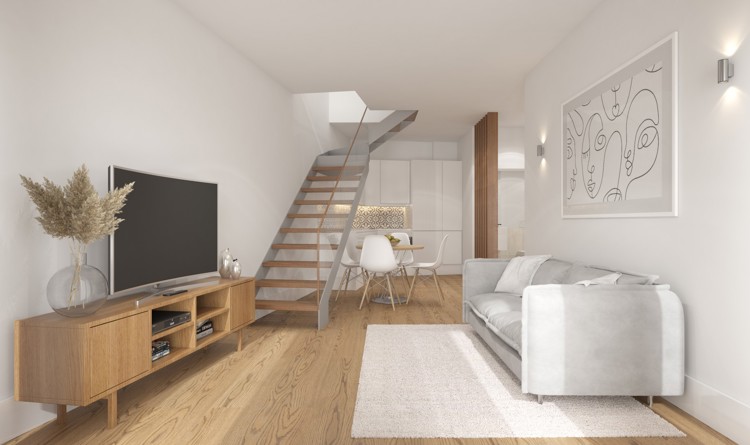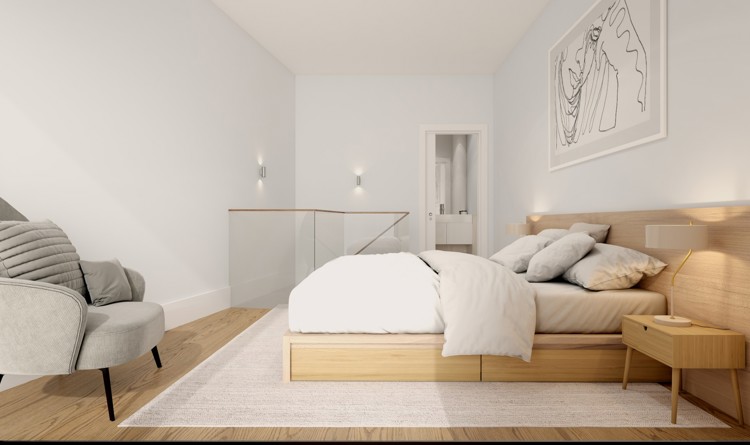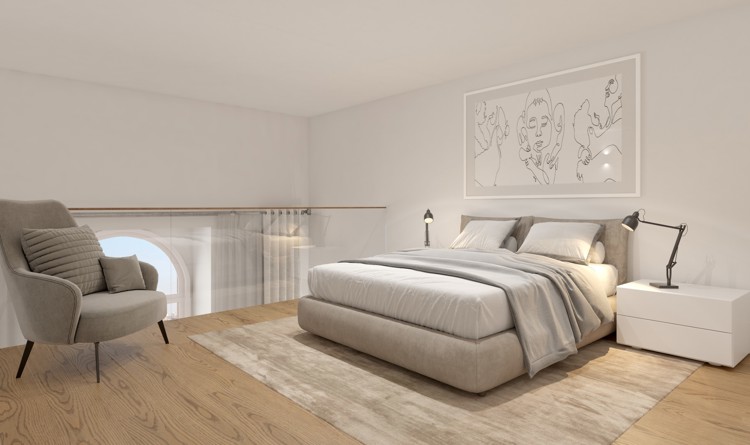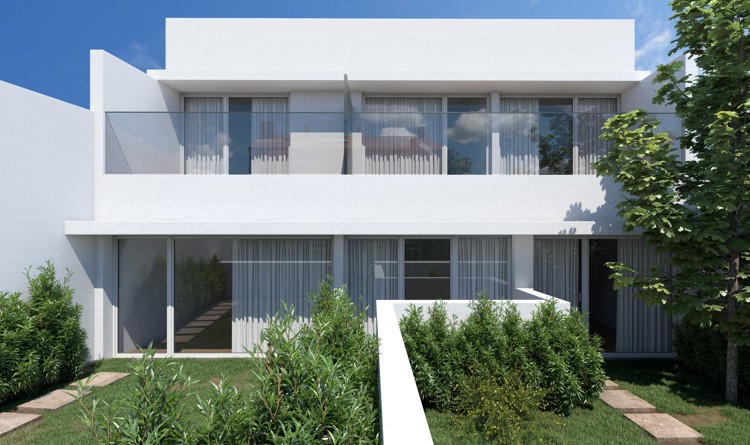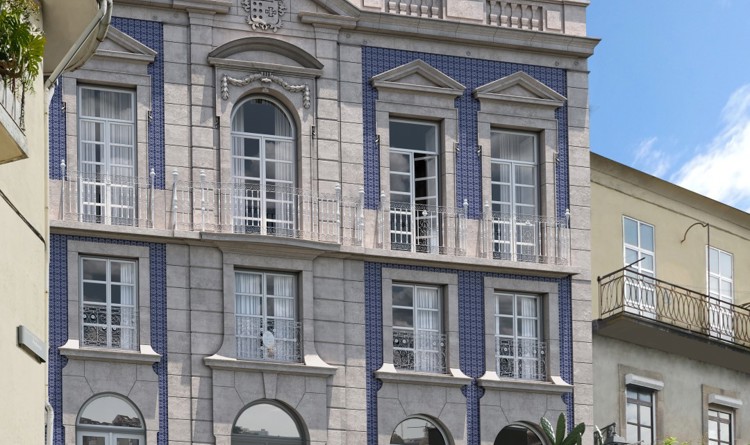 The historic city of Porto is one of the oldest cities in Europe. This exciting and vibrating city has surged in Europe as a main touristic destination due to its rich history, deep culture and a very singular nightlife. In 1996 the city center was elevated to the status of Unesco World Heritage. This region is also famous worldwide because of its wines, that are produced and stored along the banks of Douro River.
The timeless elegance of Fervença Palace comes from a rehabilitation project of an 18th century build-ing which preserves many of its unique architectural features. Fervença Palace is located in the banks of the Douro River with its façade facing south, allowing it to have great sun exposure and splendid views over the river and the city. The project is comprised of 2 autonomous buildings, the renovated Palace and a new structure, separated by an internal magnificent private garden. Within the renovated Palace, most units include mezzanines enhancing the original dou-ble height ceilings.
Aside from the unparallel views, Fervença Palace is located within walking distance of the main Porto attractions including, the Historic Center of Porto, the traditional Port Wine Cellars, Dom Luís I Bridge, the Sé amongst other.
Fervença Palace building is being modernized into 17 upscale residential units. The apartments vary between 41,18 and 156,04 sqm, with studios, one-bedroom and two-bedroom units.
All apartments include air-conditioning, double glass windows, fully equipped kitchens and may come fully furnished. Most of the units will have fantastic views over the Douro river and the city of Porto. Impacto Capital has acquired the entire building and will provide its clients the possibility of management services.
The apartments have the possibility to come with a fixed return and can be sold completely decorated and furnished.
All images used are for illustrative purposes only and are intended to convey the concept and vision for the development.
REF
Floor
Unit
Type
Private Area (m²)
Aditional Mezanine (m²)
Balconies
and Terraces (m²)
Price
APT3233PD
0
001
Loft (T1 +T0)
77.59
38.29
8.09
SOLD
APT3234PD
0
002
Loft (T1 +T0)
134.13
0
14.22
€ 608 000
APT3235PD
1
101
T1(T0 +T0)
77.38
0
0
€ 548,000
APT3236PD
1
102
T0
41.18
0
0
SOLD
APT3237PD
1
103
T1(T0 +T0)
82.80
0
0
€ 579,800
APT3238PD
2
201
Loft
54.02
0
48.53
SOLD
APT3239PD
2
202
Loft
59.84
0
1.62
€ 519 800
APT3240PD
2
203
Loft
66.59
0
2.12
SOLD
APT3241PD
2
204
Loft
67.66
0
1.62
SOLD
APT3242PD
2
205
Loft
65.85
0
43.88
€ 508,800
APT3243PD
3
301
Loft
32.88
9.15
7.23
SOLD
APT3244PD
3
302
Loft
44.32
9.27
6.31
SOLD
APT3245PD
3
303
Loft
42.74
10.96
6.13
SOLD
APT3246PD
3
304
Loft
45.99
10.94
7.34
SOLD
APT3247PD
3
305
Loft
50.69
10.22
6.31
€ 508,250
APT3248PD
Townhouse
401
T2
74.45
0.0
35.58
€ 588,000
APT3249PD
Townhouse
402
T2
81.38
0.0
35.56
€ 600 800